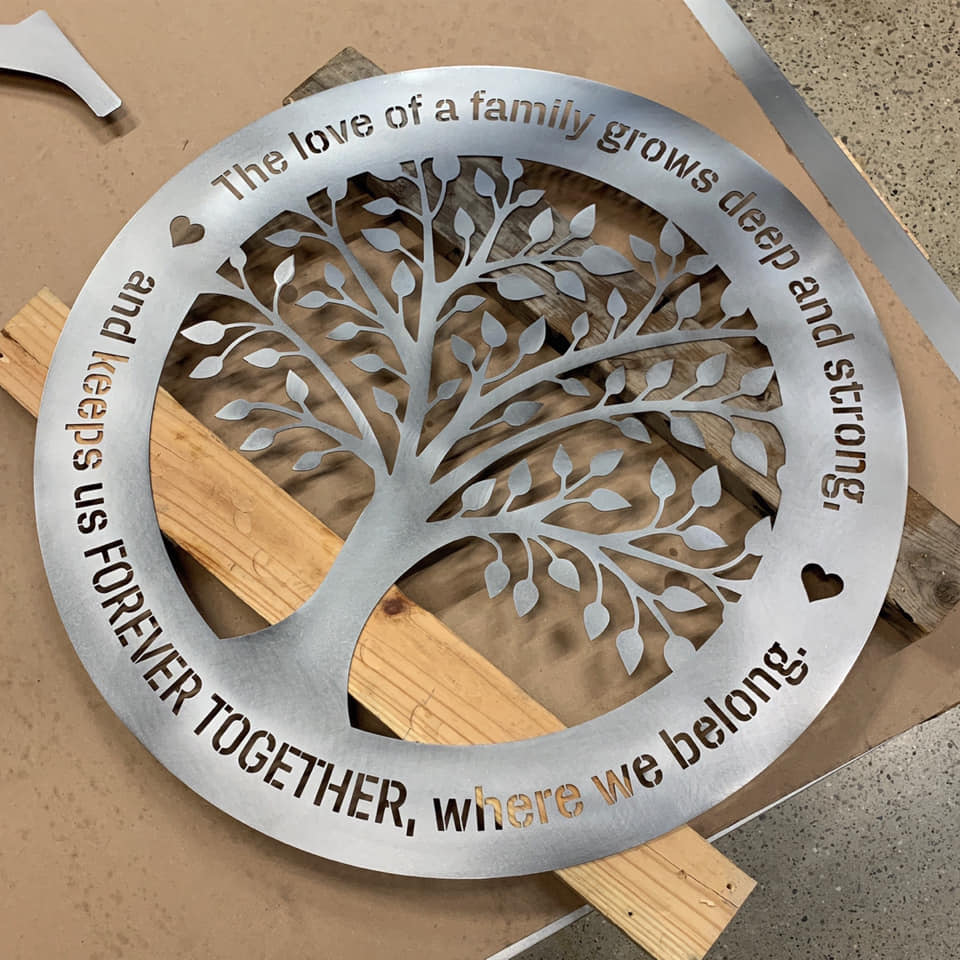 Detroit Metal Studio
Family Tree
This piece is about 26"w x 26"h (inches). It will be sanded and clear coated. 
All Detroit Metal Studio pieces are created individually, so the art will not always be the same as the photo. Everything we make is a one of a kind piece. 
Mounting hardware is not included. 
Lead Time: About 2-3 Weeks